A peculiar time falls upon our beloved galaxy from far, far away with controversial plot decisions, a disastrous game launch, and social media hasn't really helped either. But even with Lucasfilm's short comings, Star Wars is going to be just fine and here's why. 
 1. 

Solo: A Star Wars Story is a lesson Lucasfilm (hopefully) won't forget

 

The first Star Wars anthology film Rogue One (2016) gave us a new spectrum on how on-screen adaptations of our favorite space opera do not need to be centered around lightsaber duels and use of the force. Where Rogue One suffered was its underdeveloped characters, which should have been addressed by Lucasfilm in anticipation of Solo, the former had a plot-based story to keep itself afloat, but the same cannot be said about the latter. Solo's B-list marketing is another nail in the coffin for Lucasfilm, with the first teaser dropping just shy of four months prior to release. It's as if all the problems producing the film were in full fruition with the timing of the first teasers release, Lucasfilm's last two films Star Wars: The Last Jedi (2017), and Rogue One, had their first teaser releases eight months prior to release. Recent reports of Lucasfilm going back to the drawing board for anthology films should have fans at ease and (hopefully) shake this fatigue and not continue to follow this Marvel-esque style of character development and marketing.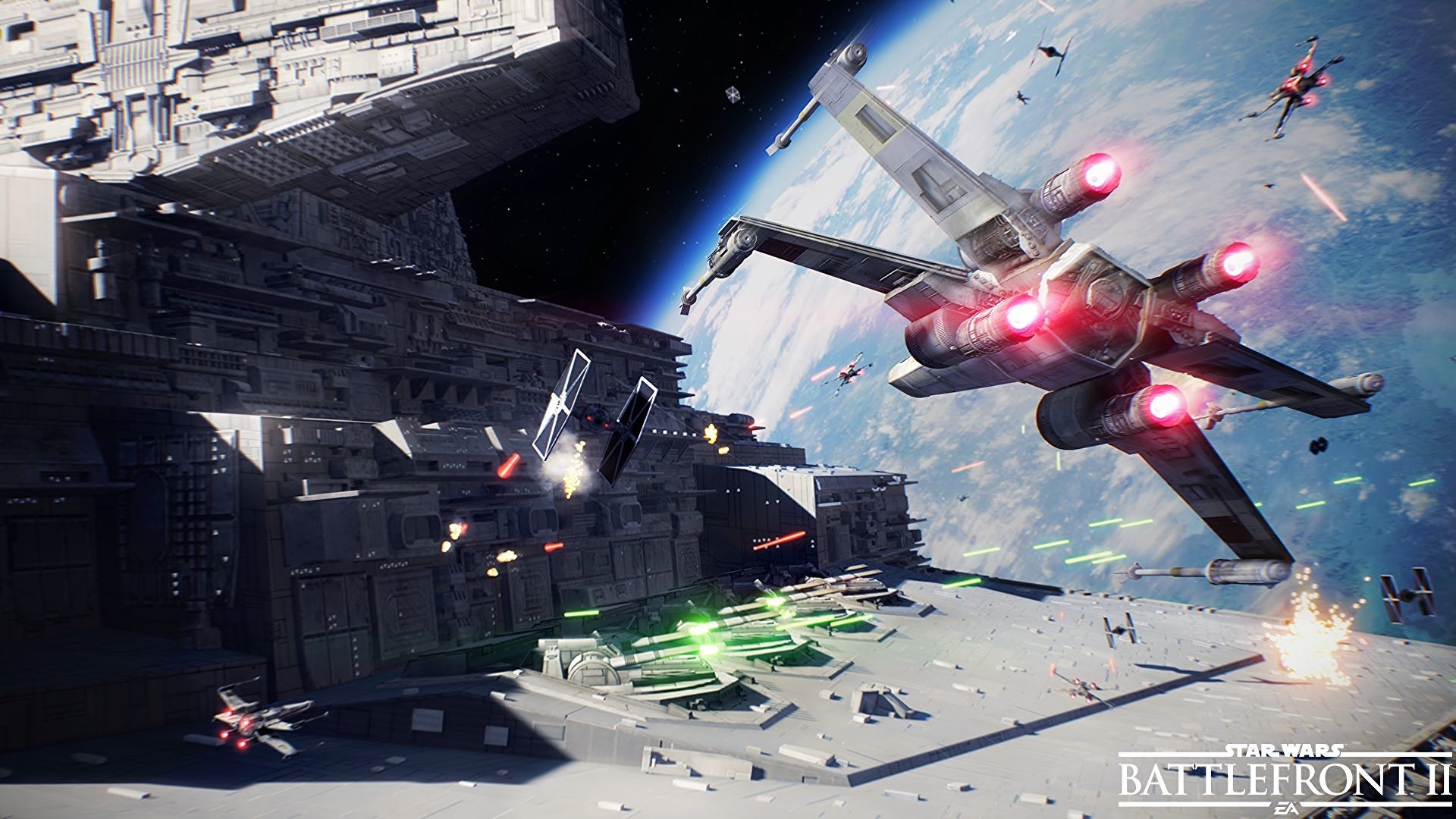 2. 

The EA-Disney partnership must improve

Let's take it back when Star Wars was getting revived for the first back in the late 90's. The Phantom Menace had through-the-roof hype, but what was helping us contain and wait it out until (in my opinion) the most controversial Star Wars film? Video Games! Lucasfilm was pumping out instant classics like TIE Fighter, the first Rogue Squadron, and of course Dark Forces.  

 Video Games released under the Star Wars banner were the first time I could enter the school yard and converse among my friends about something Star Wars related that wasn't a movie. This winning formula's peak came in the form of Bioware's cult-classic Knights Of The Old Republic. Riddle me this, how on earth did a previously unvisited period of Star Wars become one of the best Role-Playing Games ever while The Phantom Menace did the same thing in film format four years prior, yet became a huge subject of controversy? It's easy to list key components such as story, decision-making, and other RPG elements, but even then, that's selling this games greatness short. Creating a game of this magnitude gave fans the chance to explore and have a say in the days before the Galactic Civil War and form different points of view as they played. Electronic Arts and developers from DICE veered away from deep narratives in the form of STAR WARS: Battlefront which had limited single-player options and focused on online multiplayer modes; its sequel gave us a story-mode and introduces us to characters that have potential but a forgettable plot that relies on the main arcs from the movies to propel itself forward. EA's next entry comes a new Jedi story from Respawn Entertainment, to which E3 gave us two whole minutes of a brief description of the game. Here's to hoping EA can bring us a story-based story of force users alongside a multiplayer that could maybe JUST maybe give us that freedom of what it was like to be Jedi which was last seen in the Jedi Knight series.  
3. 

Not only does Episode IX need to be better, WE need to be better.

 

J.J Abrams has got a lot (…and I mean A LOT) on his plate in the year and a half or so. I mean anyone would if they had to end the skywalker saga, wouldn't they? Its predecessor is coming off one of the most divided receptions in years, the characters alone got torn to shreds (not to mention the actors themselves), and as much as we can talk about some of the controversies of the past months of the franchise, we all still look on to what Disney can throw at us next just like fans did to 20th Century Fox after The Phantom Menace (and even Attack of the Clones, which was worse in my opinion). But let's talk about fans (myself included). Senior Editor Mathew Simoes brought a good point to me on how fans feel entitled and have this sense of ownership towards Star Wars and how their criticisms of The Last Jedi center around that Rian Johnson's version of the film wasn't as good as some angry youtubers constantly point out, and quite frankly Disney doesn't give a damn because all your in-depth analysis and discovery of plot holes won't get them to remake the movie, especially when you target those who are making an honest living acting wipe themselves from social media.  
I sometimes wonder what would happen if The Phantom Menace was released in the social media era; would Star Wars be what it is today? Would The Last Jedi really become the last straw? I mean at this point you have youtubers comparing the two films, and don't get me wrong discussion and criticism are good things when done correctly. And by correctly, I mean raising points on why the film "underperformed" and backing up those points with proper reasoning, because calling for Kathleen Kennedy's firing, banning Rian Johnson from directing, and the worst yet; a five-minute video of what a "die-hard" fan would have done in the film (no matter how good) still isn't better than a properly written, formatted, and adapted for screen script. 
Your move Lucasfilm…