Fantastic Four #1 Review
"This was a good read with great character work, mostly impressive art and an interesting back-up feature. The Fantastic Four are back and this first issue is a sign of good things to come.  A highly recommended read."
Rating: 4/5
Sandman Universe #1 Review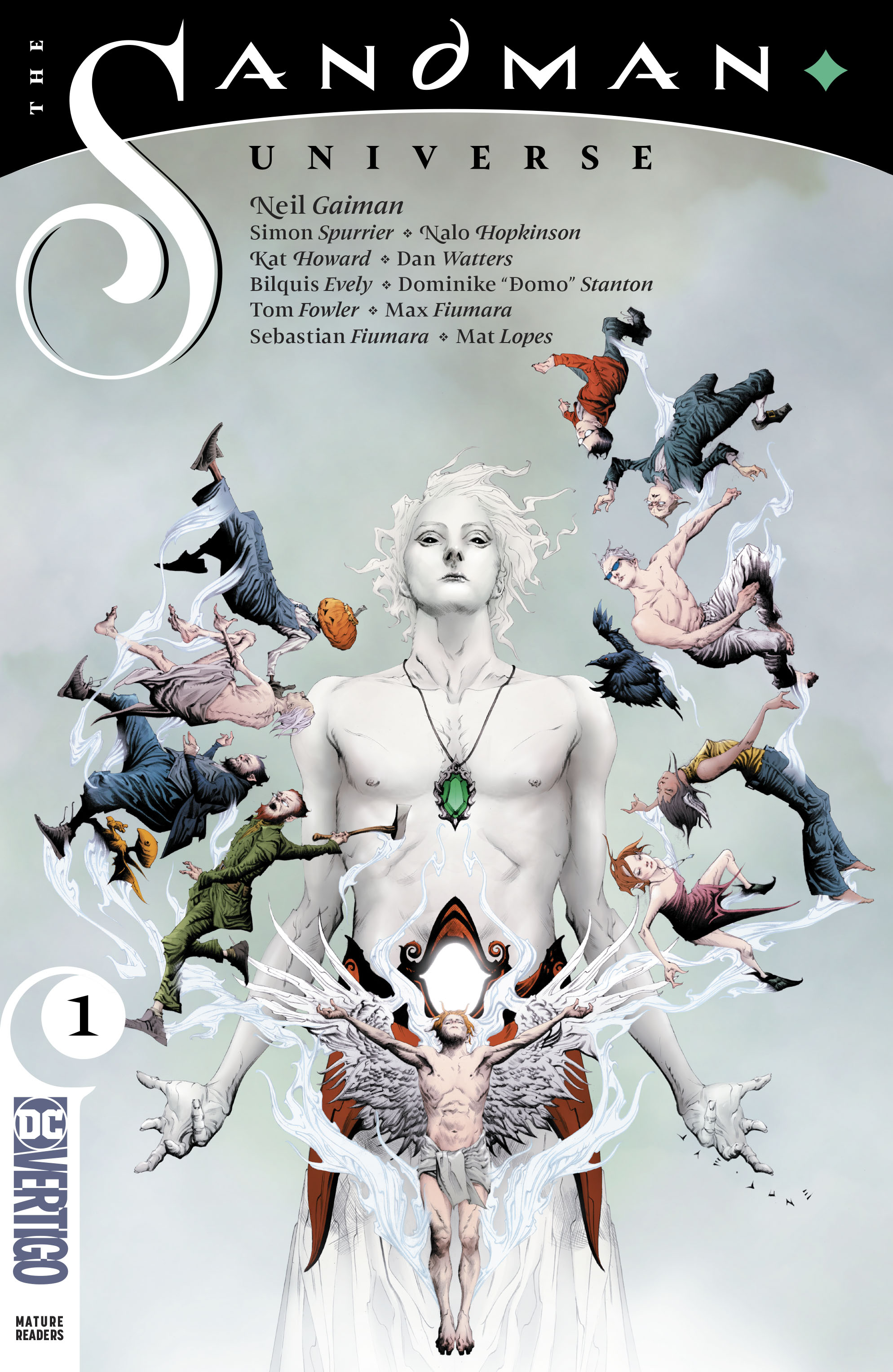 "It is essentially a preview book for what readers can expect to see in the coming months, but it does create a mystery that will be central to at least one of the new series: why has the lord of dreams left his domain? Considering no answers are provided in this text, this mystery will continue to play out in The Sandman Universe. The new comic line has a direction along with some talented writers and artists. Despite one weak point, the special was an enjoyable read that brings back the magic of The Sandman for a new generation. Well-done Vertigo."
Rating: 4/5
Amazing Spider-Man #3 Review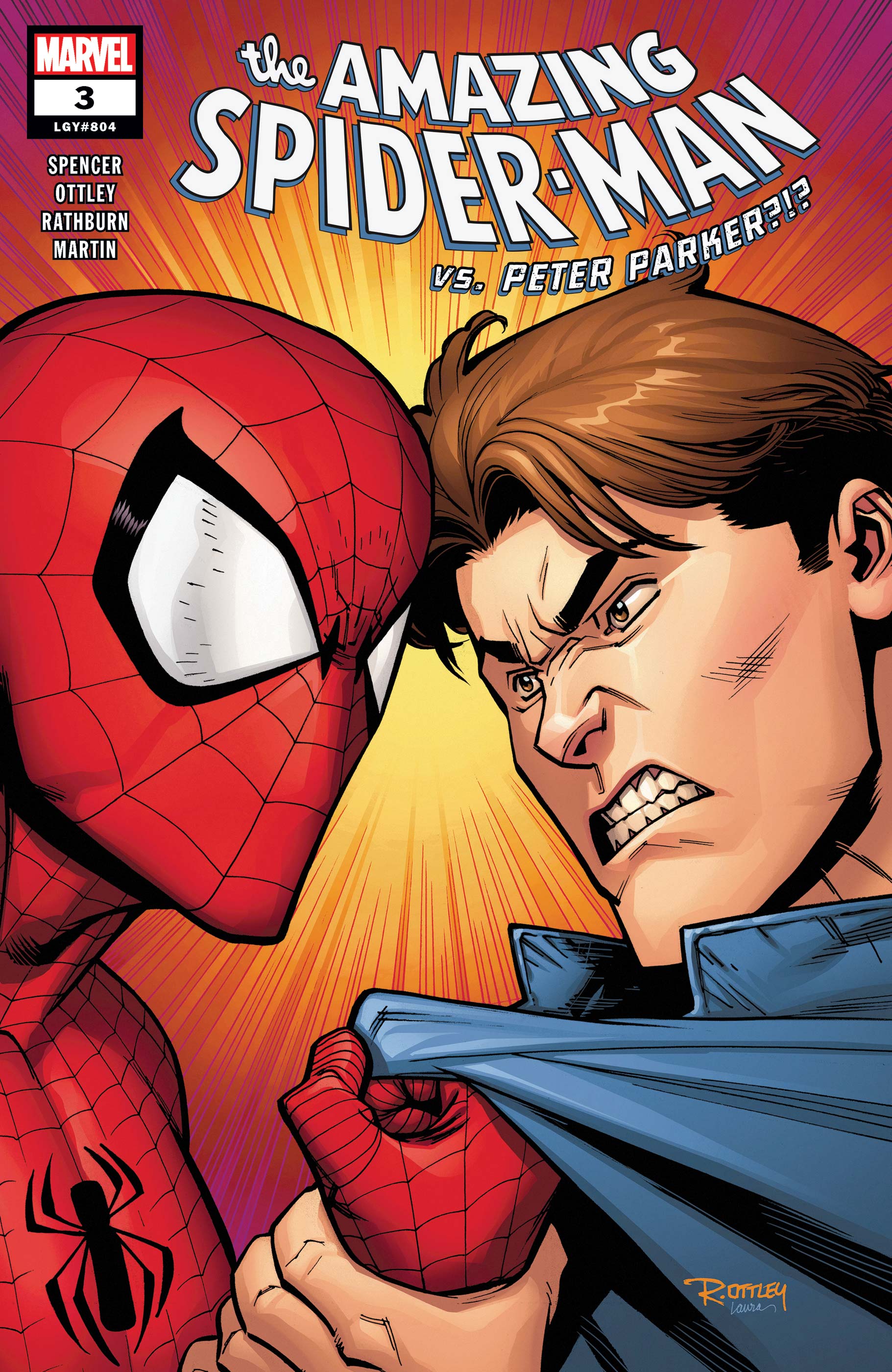 Spencer's run on Amazing Spider-Man introduced an unexpected twist in its last issue, something that could have been really cool or very silly. Luckily this week's Spider-Man adventure proves that Spider-Man and Peter Parker being separated into two distinct entities was a smart move — one that allows Spencer to zero in on the essential concept behind the character. Peter Parker has been relieved of his responsibility as being Spider-Man and has an opportunity to live the normal life that has eluded him since he was fifteen years old. However, one can never really avoid it and Peter by issue's end has to rectify a large mistake in spite of how may opportunities have opened up for him. Spencer is providing hos own twist on the classic Spider-Man story and it's working quite well thus far.
An additional thing to note about 'Back to Basics Part 3' is that is starts to bring Peter and MJ out of her apartment and into the public sphere. One of my criticisms of this series is that Peter's renewed romance with Mary Jane Watson, no matter how wonderful for us fans, is moving at a very fast pace. Opening with a double date, 'Back to Basics Part 3' allows readers to view the couple out in the world without an overly nostalgia filled monologue from Peter. A small step toward exploring the intricacies of their relationship, which originally ended for a logical reason.
Rating: 4/5
Superman #2 Review
Bendis' first issue of Superman was okay, with a great understanding of the character and an unexpected twist. How did he follow up Superman's realization that earth is trapped in the phantom zone? With no plot progression and pointless character inner monologues. Most of the issue was spent on Superman and Rogal Zarr's reactions to being thrown into the phantom zone, neither of which added anything new to the story. Rogal Zarr hasn't been given much depth since the first issue of The Man of Steel and Bendis' Superman has yet to fix that. Over-all is was a dull issue that does next to nothing with the brilliant idea Bendis is working with. The only positives are Ivan Reis' amazing artwork and the opening battle scene between the Tamaranean people and the Thanagarians. In fact those first couple of pages built excitement that the rest of the issue killed. Reis' work really stood out when reading that scene, as well as his rendering of phantom zone.
Rating: 2/5
Death or Glory #4 Review
Rick Remender and Bengal's new crime thriller is quickly becoming one of my favorite comic books being published at present. The last two issues slowed down the narrative to do some world building and flesh out Glory's backstory, but this week's release pushed the pace back into overdrive. Coming off of issue three's cliff-hanger, Glory has to escape her new surroundings and save Pablo's niece from a disturbing fate. This involves plenty of violence and a car chase that thrills at every turn. Bengal's art is perfect for this comic and rendering action scenes, a fact that is on display during the car chase scene. In comics it can be difficult to make these scene feel as exhilarating as they'd be on film, but Bengal's energetic linework and colouring bring the scene to life. Action isn't the only focus of this issue as Remender uses a split-second decision on Glory's part to show the difference between her and the mysterious organization that's exploiting people's very life essence for capital gain. Remender and Bengal are weaving a large crime story of moral corruption and those that still choose to do the right thing even if it may screw them in the end. This series us a great ride and just gets better.
Rating: 5/5
Bloodshot Salvation #12 Review
An end has come to Jeff Lemire's run on the Bloodshot character, which has spanned two ongoing series, a mini-series and a few one-off specials. Lemire closed out his run on a high note because this issue delivers everything one would want from a Bloodshot story, and more. It was a bloody and pulse pounding read that brought all the elements that Lemire has included throughout his larger Bloodshot epic. The other Bloodshots introduced in the last arc of Reborn help Ray save his family from an enemy, though new to this series, he has been fighting for quite some time. BraithWaite illustrated some great action scenes that built to an amazing emotional pay-off.
This was a great ending, mainly because it finishes the long journey that Lemire has been taking the character on since co-writing The Valiant with Matt Kindt. Bloodshot was someone devoid of humanity, who was more machine than man, but by the end of this finale the character has  begun to change. Ray doesn't make the same mistake in the closing pages of this comic that he made in the first issue. He not a killing machine anymore, and has finally chosen his family over his darker instincts. Now that isn't to say Ray is without flaws, but people get better. It takes time but they can.
Rating: 5/5
Transformers: Unicron #3 (of 6) Review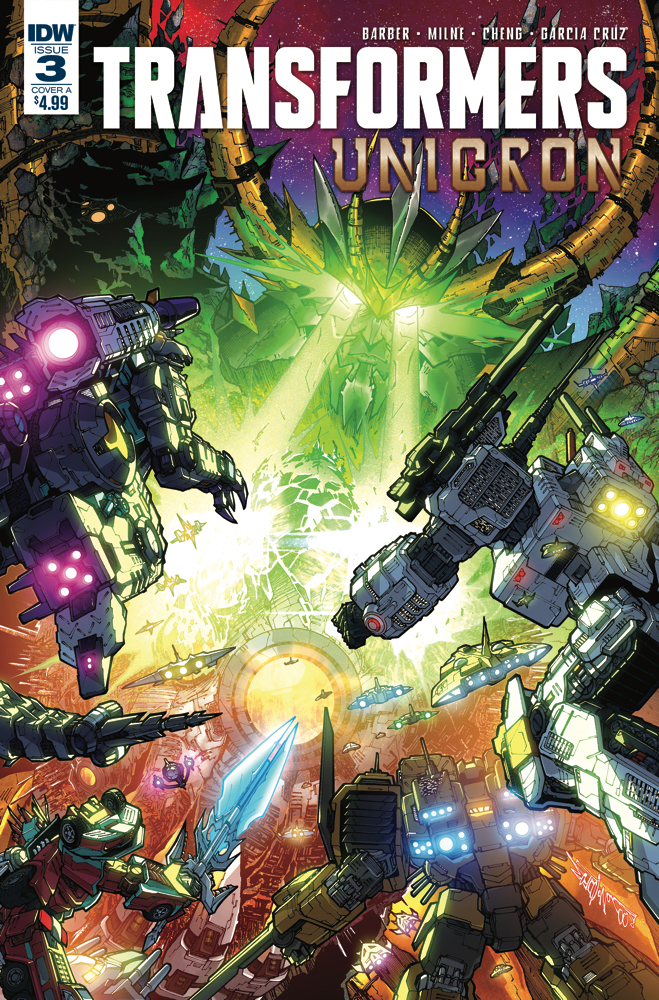 Unicron's assault on Cybertron continues in the third part of the current Transformers epic as the combined populace of the planet struggle to fight back against a seemingly unstoppable force. In the last issue Unicron had transformed out of his alternate mode and into his recognizable robotic form, albeit far more terrifying than usual. Alex Milne draws a bad-ass Unicron and that last page looked incredible, with the death-bringer holding the fate of all Transformers in his grip. Unicron is the antagonist of the mini-series, but his presence serves to insight inner conflict between the different factions in Cybertron. This makes for engaging drama as the characters fight over how to deal with their imminent destruction. The dreadful planet eater is also Cybertron's colonizing past come back to haunt them. Past action of older Transformers now may lead to the end of the species or at least their homeworld, so is this just deserts for a planet that has spawned so much conflict in their thousands of years of existence? I can't wait to read issue 4.
Rating: 4/5
Recommended Reading:
BPRD: Devil You Know #9
Oblivion Song #6
Star Wars: Darth Vader #19
Strangers in Paradise XXV #5
Sword Daughter #3
Transformers Lost Light #22
World of Tanks Citedal #4 (of 5)