Originally advertised and established as "the most valuable Banksy collection" under one roof, the exhibit that has made its way to Toronto. As a result, this gives fans of the elusive street artist a viewpoint of his understanding of the world, and the demeanor (often negative) of that it portrays.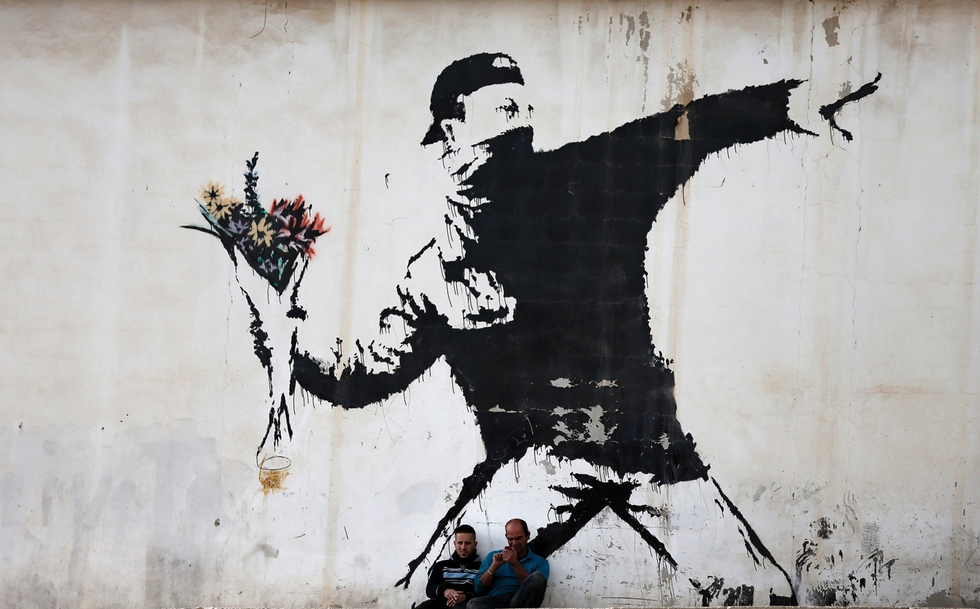 Banksy to this day continues to roam around the world as this figure of artistic mysticism, solidifying his place as a cultural icon of our time – albeit while completely working in the shadows. Authorities throughout the world have begun to commission his works, with a few even going as far as to apologize for the removal of his graffiti – ironic in terms of its illegality, as well as unprecedented for "vigilante artists".
As much of Banksy's art and journey are highlighted by his crude and real viewpoints of the world, it is safe to say that at the time same time, they remain to be remarkably ironic in nature. Messages of anti-establishment, his insistence on anonymity, and his sarcastic prowess; all in which get delivered to the laps of the highest bidder – celebrities, million(billion)aire fortune tycoons. From the streets to the fancy galleries, Banksy's true artistic impact has been absorbed by the establishment in which he goes out of his way to mock in a battle of tempestuous interdependence between parties who revere his anti-establishment integrity in the form of his art and those who seek to monetize it.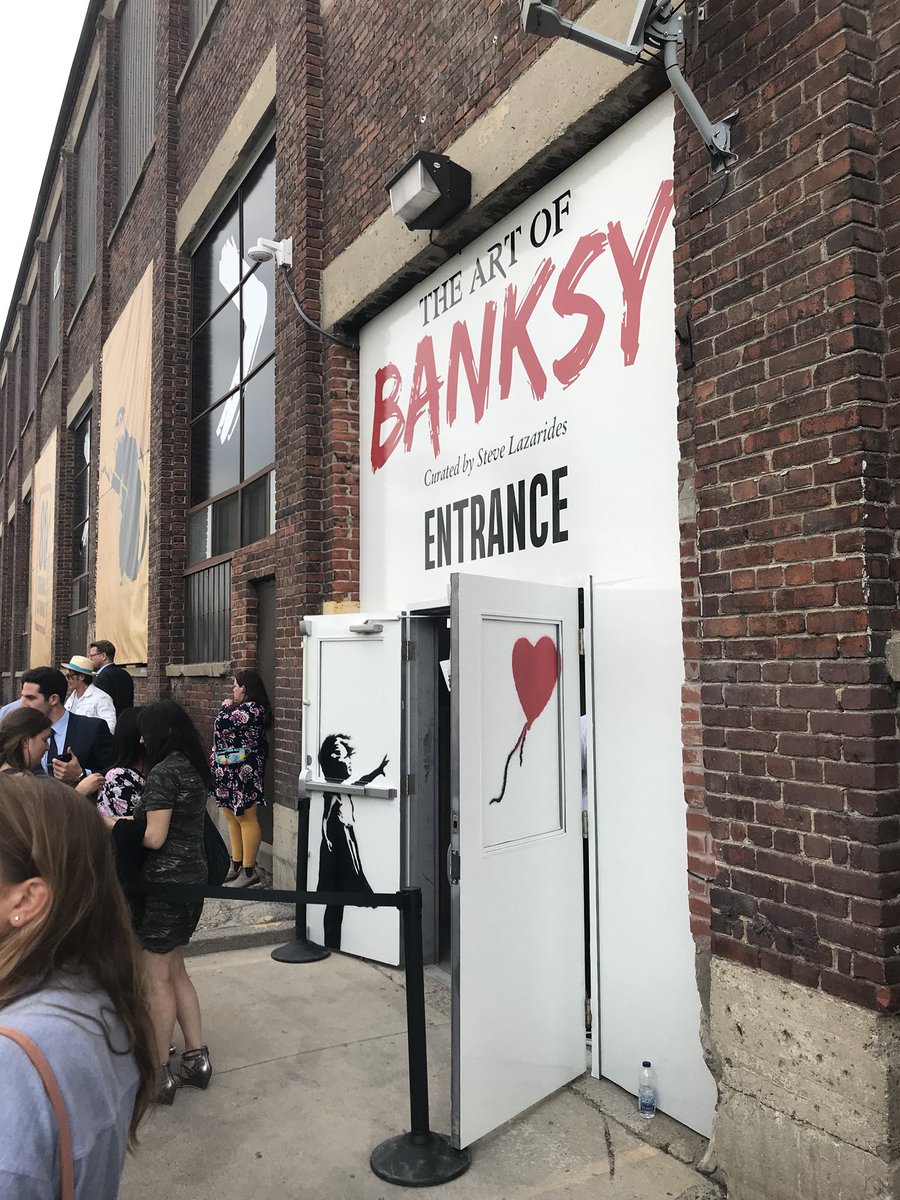 "The Art of Banksy" is now in its last few legs of its Toronto tour, with the unauthorized traveling exhibition showcasing nearly 80 pieces of art. These include some of his more recognizable pieces (such as, "The Girl and the Balloon"), as well as some previously unseen oil canvasses.
The exhibition itself comes at a relatively steep price, at $37.50 per adult (students at $32.50), again ironically charging a fee for something that could be seen on the street for free. However, this does come at one's benefit of seeing many of his works under one conveniently placed roof.
The curator, Steve Lazarides, was once a former friend and agent who represented the elusive pariah. In 2008 however, they had parted in different directions due to unexplained circumstances. Works at this exhibit are taken from the collections of private owners, thus the ability to showcase them without the consent of the artists. For reasons such as this, the exhibit has widely been criticized by anti-establishment sympathizers and casual enthusiasts alike.
As a result, the overall perception of this exhibition can be deemed as controversial. There is an odd irony to viewing street art, something conceptualized within the confines of dystopian and underbelly culture, within the confines of a sanitized and controlled viewing environment. To be fair, the Toronto stop did its best to create an edgy locale, a warehouse nestled away between the Junction and Bloordale Village.
Irony of the exhibition is further established in the works that are presented in this sanitized space. "Morons" (2007) brilliantly depicts a scene of an auction where a piece is represented on a framed canvass with words saying, "I can't believe you morons actually buy this sh**", selling at an outrageous price. Oddly metaphoric to the irony of an exhibition selling art viewings to the public that were essentially made to be free.
In an attempt to refute these criticisms that have been eluded to, the exhibition does its best to raise awareness on this by featuring many of Banksy's unseen oil paintings. As noted, these paintings were not meant for the streets, thus the exhibition and its curator attempt to dignify the prints in a way like the impermanence of Banksy's street art. We are continuously reminded that the viewing of this exhibition is like a one-night stand with the unlikelihood of hooking up in the future. In Banksy's own words: "When you go to an art gallery you are simply a tourist looking at the trophy cabinet of a few millionaires."
Issues of consent are widely acknowledged, but one must also acknowledge the overall ethos of Banksy's artistic movement. Critics consistently ponder about whether street art strictly belongs in the arena of the street, or can it be displayed in pretentious galleries? Banksy preaches the streets as a place that has no buffers, no barriers, a place of anarchic viewership, but at the same time he has been at the epicenter of its commercialization as well. That being said, it is very difficult to truly criticize this exhibit, but rather enjoy it for its objectivity in a conveniently amalgamated space.
As much as Banksy embodies anarchic viewership, the paradoxes and controversies, his shrewd businessman persona is also equally embodied in this exhibition. The controversies this exhibition inhibits adds to the experience, knowing that the messages of anti-establishment have transcended, tying together two factions in a world where street meets Wall Street. Controversies come as a result of interpretation, and for that reason alone, this exhibition should be viewed and appreciated solely for the conversations that it has created.
Banksy's response to a question about his film "Exit Through the Gift Shop." (2010) – "Don't bite the hand that feeds you." –