We never saw it getting this far.  And yet, here we are, on post 1000. The three of us decided to suspend our usual coverage of the entertainment world to write this. A story that covers the last 20 months. The story of Nick, Artur, Mathew, the team we've built, the stories we've covered, the news we've broken and everything in between. For post 1000, we want to tell you The Talkies Story. It's split into three chapters and written by all three of us. The first will be by Nick with the Mathew taking the middle and Artur ending it off. Enjoy our story.
Nick
I've always loved writing. I've always loved movies. Throughout my entire life I was somehow always in front of a screen watching something. Whether it was at school, at home, or at the nearest Cineplex, movies were always a part of my life. As I grew older, my love of film never dwindled but life started coming at me a lot faster.  I attributed it to simple stress from school. The one way I did try to manage my stress though was through, you guessed it, film. Watching movies always calmed me down but after a while, it wasn't enough. I needed an outlet to let out my thoughts on something, no matter the subject.
I decided to start writing, something I always loved. Putting film and writing together was arguably one of the best decisions I ever made. What better way to handle stress than with watching movies and then spewing your thoughts on it? I wrote a review for Suicide Squad in August 2016 and from there, wrote maybe 1-2 pieces a month for a site called "Nick's Cinematic World." Killer name am I right? I did this until January 2017.
When I started my university career at the University of Toronto back in 2015, I met Artur Galvao on (I think) the second day of St Michael's College's Orientation Week. We immediately hit it off.  A month later, our friend Alex Hachem introduced as to Mathew Simoes. I kid you not he introduced this kid to us as "JJ" because he was convinced he looked like JJ Abrams. It wasn't until the end of our first year (or maybe a month or two before… I don't remember) where we learned his name was actually Mathew. We still call him JJ to this day.
As January 2017 rolled around, Artur and I began discussing an idea. As Nick Fury once said "there was an idea, to bring a group of remarkable people together." We aren't that remarkable, but you get the idea. One day, while we were hanging out at our student lounge, we went to JJ with this very idea. A website where the three of us contribute reviews and editorials about anything and everything in the entertainment world. We'd start with film, television, video games, anime and comics. To tell you the truth, since I had my own little thing going, I was a little apprehensive at first. But these were my best friends. I should preface all of this by saying that whatever we were proposing, I still saw this as a way to lessen my stress and watch movies.
After much deliberation, we settled on TALKIES NETWORK. The name is credited to Artur (who came up with the Talkies part) while the NETWORK aspect apparently stems from a friend of my dad's, who is a lawyer, recommended we differentiate ourselves through the name. My dad claims to have come up with the "network" part. None of us can confirm this.
We launched the site on February 2, 2017, writing only when we could due to school work coming first. None of us really knew what we were doing at this point; just thinking of cool pieces people would want to read about. It was a simple set up honestly. Just three guys writing about things they like and don't like. We did this exclusively from February to April 2017.
Instead of just releasing articles on the site, the three of us began to wonder seriously how we could increase our viewership. We took way more time than we should have developing ideas (sorry school work) until we realized what the answer was; it was twofold. The first involved the marketing of the site (i.e. where to share our content). The second is probably the biggest decision we ever made: news coverage. Both going hand in hand, we made the decision to not only write more often (as in keeping up to date with entertainment's news cycle) but to also find news way of getting our work out into the world. This led us to Reddit. At the urging of my girlfriend, I shared Talkies' ranking of every Pixar film to the movies sub-reddit at 10:30pm one night. I woke up to 500+ views on the ranking.
It was insane. People actually cared enough to click on the link, read my thoughts on something and then comment back. It was like a fire was lit inside all of us. From there we kept pushing; more writing, more sharing, more editorials and of course, more news. Writing for Talkies Network became more than a stress reliever, it became a job/project. That summer, we saw incredible numbers, ranging from 15,000-25,000 views a month from June-August. I was writing news post after news post once school finished, never looking back.
Now it's something real. And in September 2017, the unthinkable happened. For the first time ever, Talkies Network broke news. Rian Johnson announced that post-production had been completed on Star Wars: The Last Jedi. No one had covered it yet so I wrote an article and went to bed. To my shock, I woke up to, 45,000+ views for this article. It was the number one post on Reddit for two days straight. It was the first moment where I think we truly realized this was something special. Something that we had poured our hearts into and finally seeing a return on our hard work.
Here's the kicker though. This drove us more than anything. Getting views like that, it's sort of like a shot of adrenaline. We wanted more. Through all the school work and exams, we kept writing, and Talkies Network was no longer a stress-reliever… I can't lie, things did begin to pile up. But as Editor-In-Chief, it was my responsibility to lead. Through February and March of 2018, all three of us began feeling the pressure of what this site was. I know this all sounds bad but it was honestly the wake-up call we needed. It was time for a change.
Around this time, I began wondering what the process was for seeing films and television series' early. I decided to research any and every contact email I could find for all the major entertainment studios. I would email them asking about the process for joining these press lists and what the requirements would be. The first to get back to us? Disney. Within two weeks, Disney responded to my inquiry, saying that we were being placed on their advanced screenings list. The first film we were invited to? AVENGERS: INFINITY WAR!
Unfortunately, none of us were able to attend the screening due to exams. After careful consideration, we decided to finally move ahead and expand the team. Our friend and fellow UofT student Pran Sathiy was brought on board as our Lead Writer. He went to the screening and a few hours later, Talkies Network had a review out for Infinity War at the exact same time as Variety and The Hollywood Reporter. From there, we emailed Warner Bros, Fox, Universal Pictures, Netflix, Marvel Comics, Image Comics, Ubisoft and more, securing spots on all their press lists.
What's cooler than watching films earlier than everyone else though? Well, getting invited to attend the 2018 Toronto International Film Festival! This was the biggest moment of the site's existence. A small-time site from Toronto was invited alongside big-wig stars and critics to attend screenings for Hollywood and international films that weren't coming until for a month or two. We were able to see ten films from the festival, including two premieres.
So… now what? What comes after? To tell you the truth… I'm not sure yet. Talkies Network will never be the stress relief tool I originally had. That was the past. And yet, that's not a bad thing. Because while my responsibilities for the site have increased tenfold, it does not change the fact that writing for this site is one of the most enjoyable parts of my days. I manage a team of eight writers across Canada and the USA, covering the latest in the entertainment world as well as spewing their thoughts on whatever comes to their head. And now, on post 1000 I decided to recap our history. It isn't a perfect one. The nitty gritty of it is that mistakes were made along the way.  But with those problems, also comes massive success stories. For now, I'm going to turn it over to Mathew and Artur, each who have their own things to say on post 1000.
JJ
We reached our thousandth post. If I was asked about the possibility of such a feat circa 2016, my answer would have been: "no". That is because when I originally joined this venture, there was no doubt in my mind that it just be a hobby that would be forgotten about in three months. But I was very wrong.
Going back to the very beginning, Nick had a website that he used to write film reviews to de-stress from the hellish experience that is U of T. Later, he and Artur got the idea to create one together. They approached me and I said sure because… why the hell not? I thought it would be a fun idea and give me the opportunity to actually write about the things I truly love, verses my school work.
The three of us got together to come up with a website layout, a name for our new project and decide what content Talkies Network would feature. We ended up using WordPress because none of us can code (except for our friend Asad who actually helped fix the kinks of our site recently). Artur (and somehow Nick's dad) came up with Talkies Network because every name me and Nick thought of were already being used.
A month or two after the site development work was done, I managed to write one top ten where I listed ten comics that I thought people should be reading. Then, that was it for a couple months. The thought entered my head that the first written piece would be the last. The site started to remind me of that Star Wars film me and my friends planned on making in grade three. We didn't get past reading an Attack of the Clones Encyclopedia.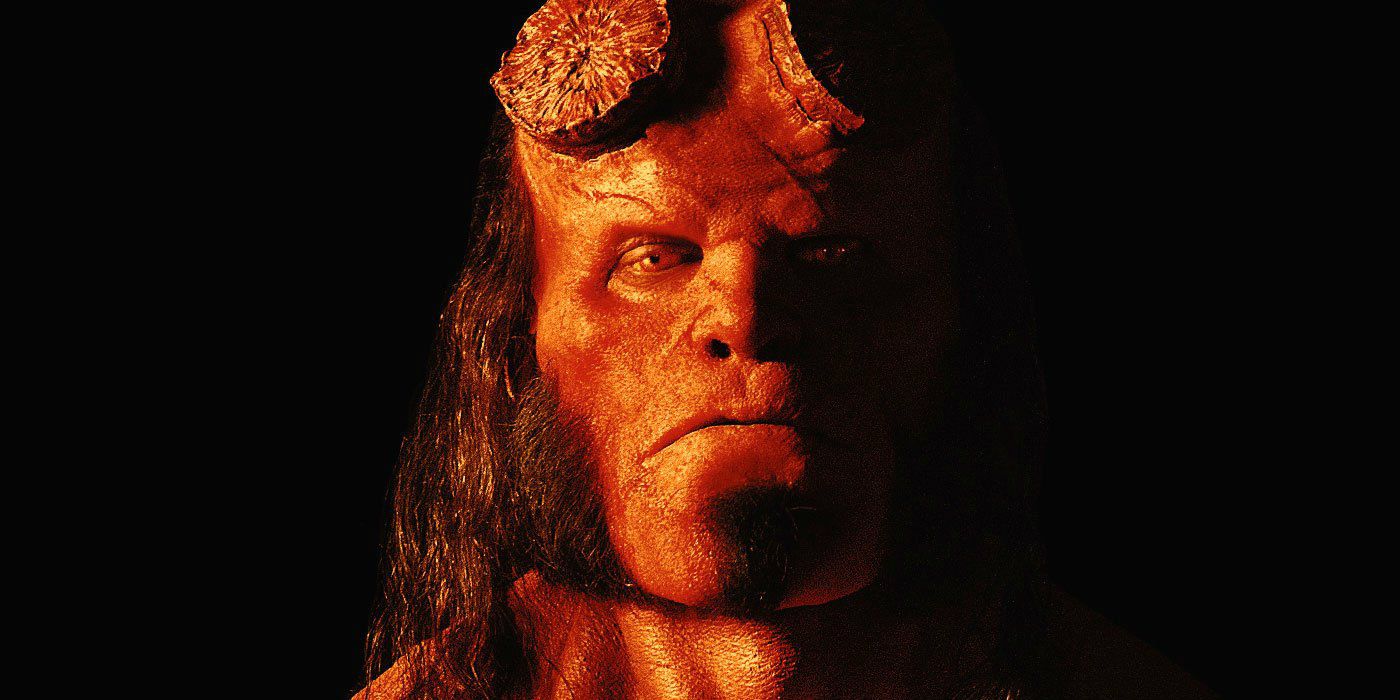 Then summer came and I wrote more while I struggled to find a part time job – even publishing the first news related post. I started doing TV reviews, figuring that I would make the TV reviews section the part of the site I contributed to the most. It was a productive four months, followed by ten months of school, during which I wrote absolutely nothing.
It was the next Summer, following out third year, where things really changed. We were on movies studios', streaming services' and comic book companies' press lists. Talkies Network was invited to film screenings, got early access to Netflix shows and even advanced comic books. Last month we went to TIFF with press vouchers! I mean, we didn't get press accreditation, but a free press screening is a free press screening. What I'm trying to say here is, holy shit have we come a long way. All of it is because of Nick, whose news reporting and networking (thank you Rotman Commerce) expanded our readership considerably. Artur and I were there to start the website, but without Nick Talkies Network would be a blog that publishes one post a month.
Right now the three of us are back in school and I've managed to still contribute to the site – in fact I don't have to write as much now that we've managed to hire (for lack of a better word as we don't pay them) a loyal staff. They've taken over and built up sections of the site that we previously ignored (odd considering we made them) for the betterment of Talkies Network. We wouldn't have gotten this far without them… and they write all the things I don't want to. Seriously, I can't describe how amazing it is to no longer pump out four to five articles/reviews/editorials a week.
It's been a fun adventure and hopefully it won't end anytime soon, because Talkies Network helps keep me going. I also hope that whoever reads this post enjoys our self-reflections. If not, don't worry. We won't do this again until we hit ten thousand posts.
Artur
If you're reading this post, then first I like to thank you for devoting this amount of time and interest in us, but I can't help but wonder why so many people come to our site. There isn't too much of difference between us and much larger website that cover entertainment. This is why we are sitting here finishing our 1000th post by reflecting on how far we've come.
My dream has always been to do something I love for a living. For nothing could be better than enjoying the profession you'll be doing 90% of your life. Perhaps that resonates with many people, especially for University students. And, that is where Talkies Network was born, from three procrastinating university students at the University of Toronto. This weird mess of website was created by Nick and I, we envisioned this site to become one the main sources for some people's media diet.
Where they can tune in everyday for original content and news coverage. We quickly learned the demand of doing that so we brought on Matthew who is now the third partner of Talkies Network. Once he joined it felt like we finally had the tools to begin this venture. Initially, this project was a dream come true, where I could write about anything I wanted with no obligations to anyone or anything. Soon we found that constant views are hard to come by on the internet. With the content we were producing being lost in the endless overly saturated medium. But we persisted, believing that one day we could make it into something big.
It's been a little over a year and half since the site was created. Within that time, we have been able to gain media accreditation from companies like Netflix, Marvel, Fan Expo, and EA. In where we receive early releases for reviewing proposes. Gaining this felt like Talkies was taking a big step in the right direction. But, there is still a long road head from this site being what Nick, Mathew and I dream it to be. Podcast and video are just some of the ambitions we're looking to do in the future. Original content such as comics books have also been considered by Mathew and me. All of this will require time, effort and support from our viewers. Every time you guys click on an article it helps get that much closer to that dream. So now we look to the future for endless possibilities in where we can take Talkies Network. Thank you so much for reading this and being a part of our 1000th post.