This year was a pretty good time for comic books, with a large number of standout ongoing series and original graphic novels being produced in the past twelve months. This list is, in my opinion, comprised of the ten best stories offered by the medium this year. Covering material from a variety of publishes and genres, Talkies Network presents the best comic books of 2018!
10. Venom
Published by Marvel Comics
I never once thought that in my life I would place a Venom comic in my top ten list for the year, but this series is incredible and earned this number ten spot. Rethink everything you know about Venom because Donny Cates, Ryan Stegman and Iban Coello produced a series that makes radical changes to the character's mythology whilst staying true to Venom's origins. Cates reimagines Venom's origins to be a cosmic epic that integrates the symbiotes into Marvel's larger history. However, Cates never forgets Venom's foundations and fully embraces the insanity that was superhero storytelling in the early 90's for the better. This is aided by Stegman's art, which excels at depicting both the gritty reality of Brock's life and any sort of cosmic monstrosity Cates can imagine.
9. BPRD: Devil You Know
Published by Dark Horse Comics
The finale to every long-running story thread from both the BPRD and Hellboy series of comic books is coming in 2019, with the build up to that point in 2018 being amazing. This year BPRD: Devil You Know has finally set in motion the Hellboy Universe's endgame, series' final storyline: 'Ragnarök'. This included revealing the origins of long-running villain Varvara, the return of Hellboy and exploring the damage that the Hell on Earth cycle has wrought on the world. It's a beautifully drawn tale of melancholy, as the original BPRD crew reunite to face what may be the end of the world, a seemingly inevitable outcome they've spent twenty-five years trying to avoid.
8. Infidel
Published by Image Comics
One of 2018's biggest surprises, Infidel was an amazing horror story that tapped into the fears present in American society with a supernatural edge. Pornsack Pichetshote was an editor prior to this series, his writing debut, and everything he must have picked up working with other creators clearly shows in this superb horror story. He, along with the haunting art of Aaron Campbell and the entrancing colours of Jose Villarrubia, has produced a horror story that goes beyond cheap thrills, conveying something meaningful about the world we all live in. Well written and deeply disturbing, this was probably the best horror comic of the year.
7. Love and Rockets
Published by Fantographics
This series has consistently been one of the best comics available to readers since it's original publication in 1982. Though only two issues of the series fourth volume were released towards the end of this year, the high-quality content in each magazine immediately gained the series a spot on this list. Both Hernandez Brothers produced well written and drawn installments of their respective long form storylines, with complex emotion and stylistic experimentation. Jamie and Gilbert have done incredible work outside of Love and Rockets, but this series still stands as their greatest artistic achievement.
6. Kill or Be Killed
Published by Image Comics
Ed Brubaker and Sean Phillips may be the greatest creative team in comics, with every series the pair produces becoming an instant classic. Kill or Be Killed was no exception, as the duo took the genre they excel in and decided to use it as a means to examine vigilantism and the nature of reality. The twenty-issue series concluded this year with a surprising finale that came with an amazing twist, and served as Brubaker's final word on superhero comics. Brubaker and Phillips are true talents, a pair that continue to challenge themselves, with Kill or Be Killed being both similar and entirely different from everything else the pair have done. Add onto that the incredible work of Elizabeth Breitweiser – one of the best colourists in comics – and this series is a fantastic thrill ride.
5. X-men Grand Design & Second Genesis
Published by Marvel Comics
The X-Men line has struggled in the last few years with relaunches that never quite took, the most recent example being the unremarkable Uncanny X-Men relaunch. One stand-out, however, has been Ed Piskor's attempt to blend the mess that is X-Men continuity into one cohesive vision that both honors the stories of old and looks at them in a unique way. Written and illustrated in the style of Piskor's indie work like Hip-Hip Family Tree, the series is a treat in both design and content. Completely different than any other book being produced by Marvel, X-Men Grand Design is one of the series produced this year that shows what great work can be done in the superhero genre.
4. Mister Miracle
Published by DC Comics
Finishing off its incredible run in 2018 was Tom King and Mitch Gerads' prestige DC series, Mister Miracle. Though it began last year, the series published its last seven issues in 2018 and they were fantastic. The creative team defied reader expectations with a comic that explored the tortured psyche of the titular character with a series that dared readers to question whether the events that transpired were real or not. King's incredible writing was complimented by Gerads' exceptional art, which consistently offered experimental visuals each issue. Mister Miracle is a classic of the superhero genre that raised the bar for everything that will come after it.
3. Monstress
Published by Image Comics
The best series being produced by Image, Monstress is a fantasy series that elevates the genre to new heights with innovative storytelling and absolutely gorgeous artwork. This series has consistently been amazing since it's first issue and 2018 was no different. The latest arc dives deeper into the mythology of the series and reveals more about the ancient creature that shares the body of Maika Halfwolf. It also raises tensions between the different factions that inhabit the world of Monstress. Marjorie Lui and Sana Tekada have created a series that continues to impress with creative world building and strong character arcs.
2. Sabrina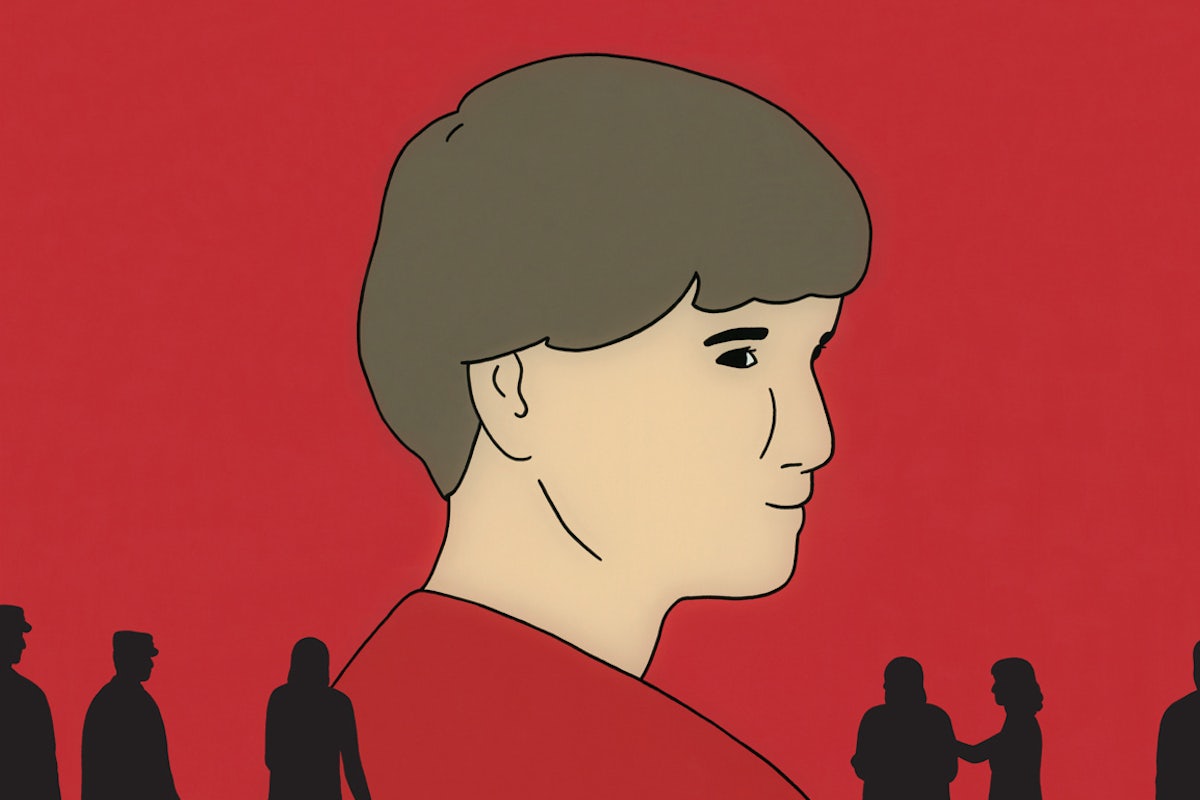 Published by Drawn and Quarterly
Coming off of his critically acclaimed debut graphic novel Beverly (a must read for any comic fan), Nick Drnaso produced another spectacular work that released this year, Sabrina. Telling the story of how one heinous crime can affects the lives of others and illicit all kinds of paranoia from society, Drnaso's latest work is a powerful narrative brought to life with a unique artistic style. His simple linework and use of complex panel grids leaves the reader cold, with Drnaso eschewing sentimental storytelling in favor of seeking deeper insight into the society Sabrina depicts. Drnaso's high quality work puts this graphic novel at the number two spot.
1. Berlin
Published by Drawn and Quarterly
Jason Lutes' epic series finally reached a conclusion this year when the twenty-second issue of Berlin was released in March. Almost three decades in the making, Berlin has been the incredible story of the relationship between two people, set across the backdrop of a changing Berlin. The final volume is set after the elections in 1930 and follows a core cast of characters who are forced to endure as their city becomes the center of a fascist nation. Lutes' is a comic genius, using his skilled craftsmanship to write a conclusion that challenges the mentality that the third part of a trilogy is always the worst. Berlin Book Three: City of Light is the best comic book of the year, and series over-all may be the best comic book of the last twenty years.
What did you think of this list? Are there book's I missed or do you think I gave any of these comics more praise than they deserve? Let us know in the comments!