In year filled with superhero epics, anxiety-inducing crime thrillers, and emotionally moving dramas, film in 2019 had something for everyone. Coming into 2019, moviegoers knew that heavy hitters like Martin Scorsese, Bong Joon-ho, Greta Gerwig, and Quentin Tarantino were making their returns to the big screen, the year also saw incredible features some up-and-coming directors like Alma Har'el, the Safdie brothers, and Lulu Wang. When looking at the big picture, it's safe to say that 2019 was an incredibly interesting and weird year for cinema. With that, Talkies Network has crafted a ten best films of 2019 list that (hopefully) cover the entire spectrum of 2019 in film. So, let's get into it!
*This is a subjective list. It is OUR ten best films of 2019. Your list will be different, and that's completely okay. Film is subjective, and everyone enjoys different things.
10. Knives Out
Following the critically acclaimed, but much divisive Star Wars: The Last Jedi, director Rian Johnson opted to return to his smaller-filmmaking routes, albeit in a unique way. In Knives Out, Johnson harkens back to murder-mystery stories of the past, but is also able to weave in a subversive narrative about privilege and class-structure amongst its breathtaking cast. Just when you think you've figured out one twist, Johnson throws three more on the game board just for the heck of it. The result is a hugely entertaining and imaginatively structured whodunnit that seeks to bridge the gap between old-school mysteries and new wave filmmaking. Ana de Armas for best supporting actress please.
9. Avengers: Endgame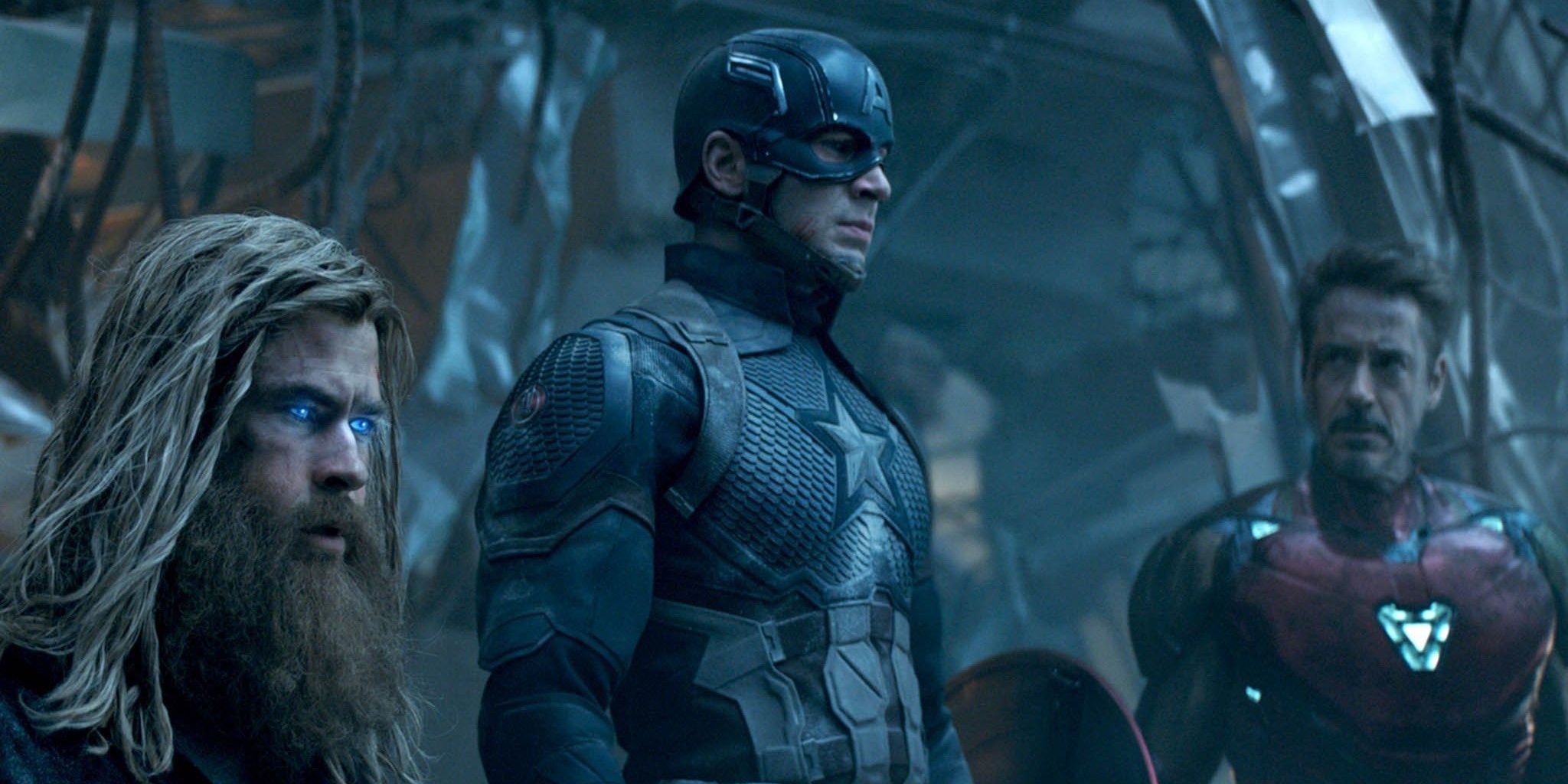 Avengers: Endgame shattered my expectations. Even after seeing every trailer and TV spot, there is nothing that could prepare someone for a film like this. Some pacing issues during the first half of the film aside, Endgame is everything a superhero fan wants in a film like this. The film balances dread and fear with well-crafted moments of levity, but still leaves you on the edge of your seat with each passing minute. Everything led to this moment, and it probably should not have worked as well as it did. Overall, Avengers: Endgame provides terrific entertainment value with its bombastic action and stellar visuals. But, at its core, it is a story about a group of heroes trying to put the universe back together. That is what makes this film so great. It never loses sight of the characters that made this universe so enticing to begin with. When all is said and done, Endgame will not only go down as one of the best superhero films ever, but also as THE quintessential Marvel film. – Full review by Nick Poulimenakos.
8. The Farewell
How do you tell your grandmother that she is dying? Or, how do you, and your entire family, keep the secret that your grandmother is dying from her? In Lulu Wang's phenomenal The Farewell, you'll be hard-pressed not to tear up during this story of love, loss, and the Chinese-American family dynamic. An equally gut-wrenching, joyus, and sometime hilarious feature, Wang showcases how different cultures handle death and family, and is able to convey universally relatable themes through a loving family that only wants to do what they think is best for their matriarch. There's never a moment that feels unearned, and film lead Awkwafina delivers the performance of her career. In the end, The Farewell is a deeply personal and moving dramedy that goes beyond genre conventions, and is a brilliant sophomore outing for Lulu Wang.
7. Us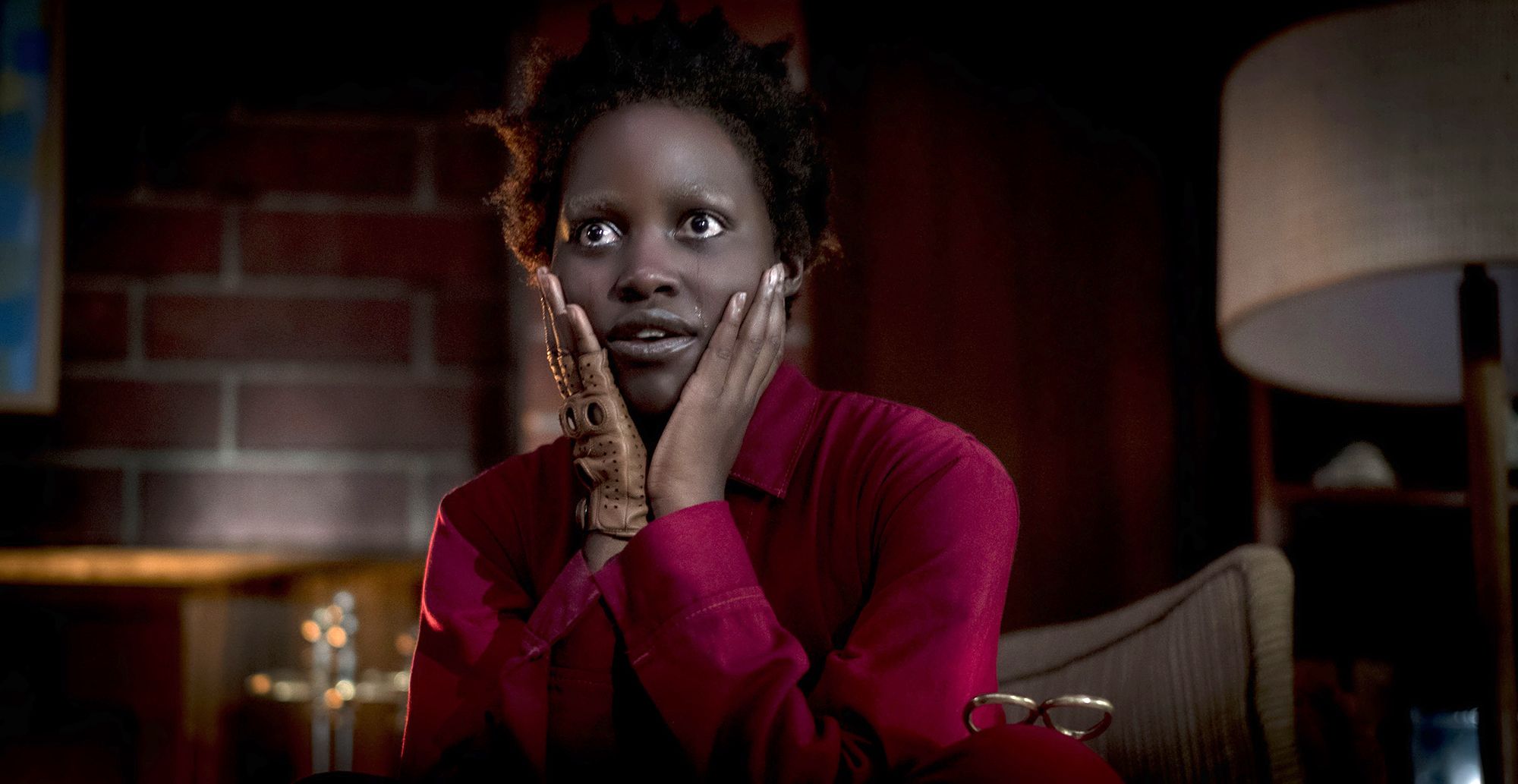 Following 2017's Get Out being labelled as a comedy at the Golden Globes, director Jordan Peele opted for full-fledged horror for his second outing on the silver screen. Us, led by a powerhouse (dual) performance from Lupita Nyong'o, was one of the year's scariest films, and established an enigmatic presence upon its debut. The film contains stunning imagery, a unique score, and incited commentary on class structure in the United States and how the government treats its lower-class citizens. The way Peele lingers on the tethered is downright terrifying in most instances, and it was just the first moment of how ambitious the horror would be in Us. But, that doesn't mean that Peele turned down the humor in this film either, he was just more overt with the horror-aspect.
6. Uncut Gems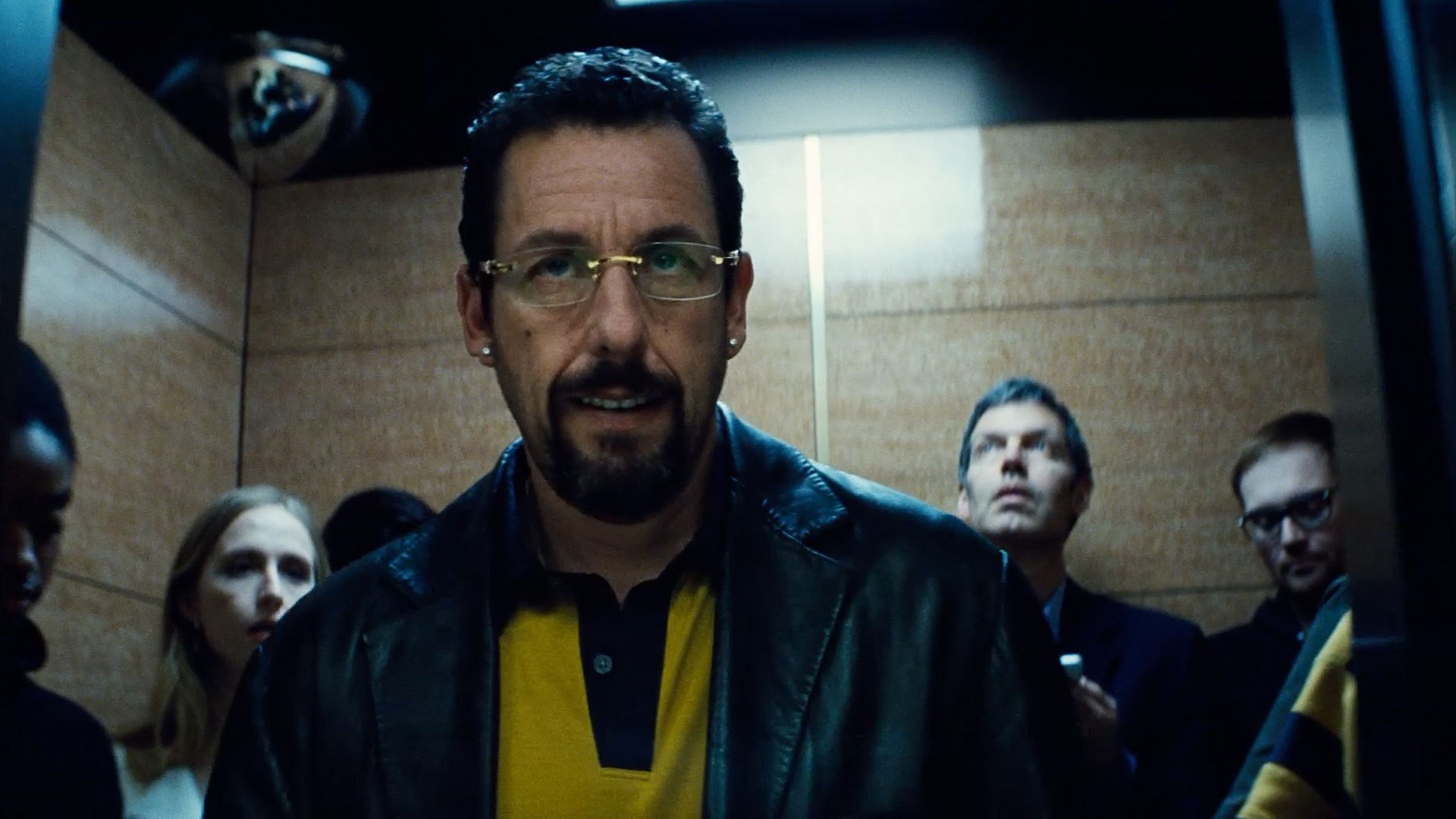 Winning — at anything — can feel really good. Especially after a series of miscalculated failures. The rush someone can derive from it is immense and extremely pleasing. That attitude, however, can ultimately prove dangerous when winning involves big risks, which can lead to a self-destructive path fraught with peril. In their latest film, Uncut Gems, the Safdie brothers tap into that moral lesson with a character study that exemplifies the craft of film-making.
Uncut Gems is a terrific crime comedy with a career best performance from Adam Sandler. A compelling and layered cautionary tale, it is an exhilarating time at the movie theater. If you have not seen it… I highly recommend watching the film during its wide release in December. – Full review by Mathew Simoes
5. Parasite
Parasite marks the third film on this list to tackle class inequality, but director Bong Joon-ho is able to separate his story from the rest, delivering a brilliantly layered narrative about two South Korean families on opposite ends of the spectrum. A film that seamlessly blends the comedy, drama, and tragedy genres, Parasite is a social commentary on the "eat the rich" allegory; a poor family literally living in the gutters of South Korea manipulates its way into the employment of a rich, but oblivious family. Yet, in the end, there are no winners in this story. Everyone involved here is parasitic in some fashion, and Joon-ho ensures that no one is truly innocent. It's a haunting tale, one filled with despicable and hypocritical actions, and the slow realization that neither family is so different from the other. It's a nail-biting, enthralling film, and its Bong Joon-ho's best outing as director.
4. The Irishman
The Irishman's cast and crew provide a good showing that plays tribute to the works of art Scorsese has produced in the past.  The performances are impressive, especially considering the leads play characters throughout various decades of their lives, and Scorsese's master storytelling draws you in until the end. The Irishman has more subtleties than Casino or Goodfellas and portrays a darker atmosphere, like the one depicted in The Departed.  There is less glamour and less ostentatious humor; in its place is a movie about the moral implication of actions and the introspective reflection of those implications. In the end, The Irishman is yet another epic gangster film from the legend himself, and reminds audiences that, even when tackling the genre from a different lens, Scorsese is still a master of his craft. – Full review by Sam Parisi
3. Joker
The premise of Joker is to force open the dialogue between audiences, much like the fight between the rich and poor, rather than ignore it and let anarchy rule. The essence of Joker is that it really is no joke. Audiences are left anxious, perplexed, uncomfortable, but ultimately challenged in their own emotions and beliefs. What we may consider fundamental and traditionalistic ideas are left for new biases to emerge. The sheer complexity of the film showcases the greatness of a narrative that provides us with such nuance and clear sophistication. Open-mindedness is key, prepare yourself to feel uncomfortable, repulsed even throughout, and sucked into the world of what is one of the most provocative, powerful, and plentiful films of 2019. – Full review by Pran Sathiy
2. A Beautiful Day in the Neighborhood
A Beautiful Day in the Neighborhood, top-lined by Marielle Heller's beautiful and sensitive direction, is a fantastic piece of storytelling. Reminding viewers to never let go of their childhood joy, this tender and heartwarming film asks us to take a step back, and rethink the choices we make. It transports us to an imaginative world that never shied away from dealing with life's problems, even if it was in a surrealist kind of way. Tom Hanks is the beating-heart of the film, but never takes away from Matthew Rhys' shining moments as the film's lead. In the end, A Beautiful Day in the Neighborhood is a therapeutic, but intimate and deeply satisfying feature that makes for one of the best films of the year. – Full review by Nick Poulimenakos
1. Honey Boy
Honey Boy struck so many chords within me, that it became almost impossible at one point to put down all my thoughts about this story. A film which chronicles troubled souls and confronting our own inner demons, Honey Boy is a cathartic, heartbreaking feature that never shies away from the harsh realities of familial abuse, and the complexities that it comes with. A therapeutic journey, Honey Boy features terrifically resilient performances, stunning visuals, incredible direction from Alma Har'el, and a beautiful musical score from Alex Somers. LaBeouf has held onto the rage and sadness for so long, and now, with Honey Boy, he is able to finally start a period of healing, leaving the audience's perception of the actor changed for years to come. A deeply personal and emotionally-moving piece of cinema, Honey Boy is our pick for the best film of 2019. – Full review by Nick Poulimenakos
Honourable Mentions: Little Women, Once Upon a Time in Hollywood, Portrait of a Lady on Fire, Booksmart, and Toy Story 4