I have to say that one to my favourite parts of television today is the route they are taking to portray topics that shows when I was kid never could, specifically in the case towards mental health awareness. The Healing Power of Dude takes this to a whole new level. With most children's shows today having mental health storylines as a side plot – this shows plot is completely driven by it. Although there are some decrepitates in their depiction, the show is an amazing step in the right direction.
Netflix's The Healing Power of Dude follows a young boy named Noah Ferris (Jace Chapman) who is about to start middle school after being homeschooled for two years. However, challenges arise when he can barely walk into the building due to his social anxiety. As a result, his parents decide to adopt Dude, an emotional support dog to aid Noah when he becomes to anxious. With the help of his friends Simon (Mauricio Lara), Amara (Sophie Kim) and especially Dude; Noah becomes determined prove to his parents he can not only control his anxiety, but mostly survive middle school.
The character performances in the show are incredibly well thought out, something not very common in shows aimed at children; especially in a show with a heavier subject matter, this could not be more important. The children are not randomly quirky, or annoying (even Simon, the character who is supposed to be the annoying friend never loses your attention to poor writing), and handle their obstacles like normal children would. Nothing seems out of place in the way they are written, and with this viewers are likely to feel as if these kids are easy to relate to.
The show demonstrates Noah's anxiety in a kind of cheesy way, with over the top visualization to show what Noah is feeling, however when placing yourself in the mind of a kid – its exactly the kind of representation that will be understandable to a child. For instance, moments where Noah is "sinking into the floor" or seeing zombies attack him as other students around him come to pet Dude, as an adult watching this, I know that's not what's happening. But, considering our protagonist is a middle schooler, showing these types of scenarios can help make sense of these big emotions to kids who may not understand what is feel like to experience anxiety, or help them make sense of what they may be feeling themselves.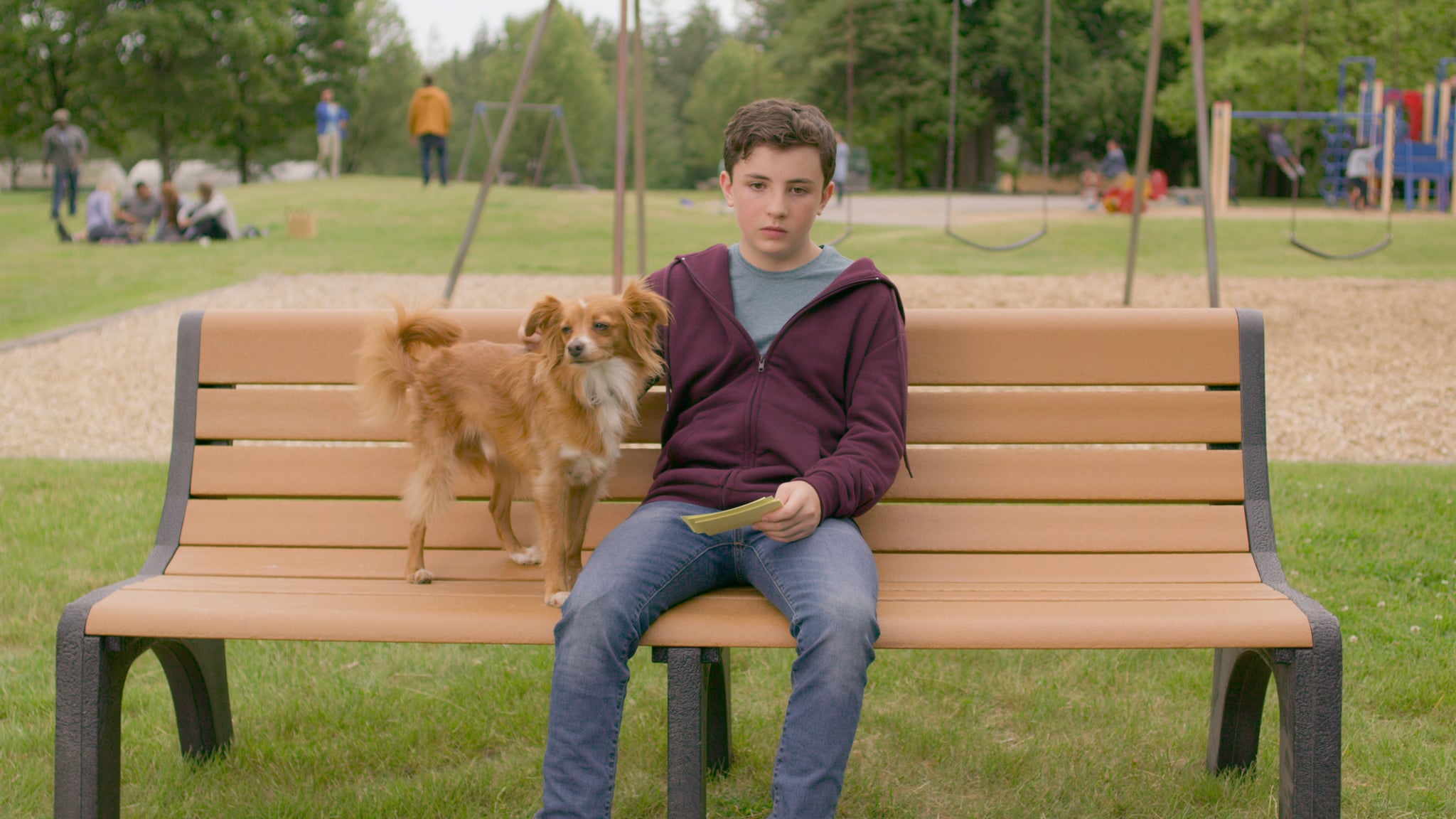 Right off the bat, representation is easy to find – something more important now than ever in children's programing. Noah having social anxiety in the first place is already so significant, but the representation is not limited to him; most notably with Amara's character: an outspoken, confident, and immensely intelligent young girl who also happens to wheelchair bound. The show doesn't use her wheelchair to define her character, she's not given pity, nor does she let anything stand in her way. With this, children are shown a situation where you are not looking at someone differently because they have a physical difference but rather showing character are beyond the limitation they may have.
The show does seem to lose its grip with the various cut scenes of Dude just living his own life with other dogs in the neighbourhood, a plotline that did not need to happen. It doesn't really add much, besides some cute dog moments, and can be distracting in terms of the important role Dude plays in the show. He has a serious job in keeping Noah safe and calm, and yet also seems to get into a lot of trouble – abandoning Noah at times of need, and also leaving the audience wondering why this dog has a mind of his own to causally leave the story and get up to some "wacky shenanigans."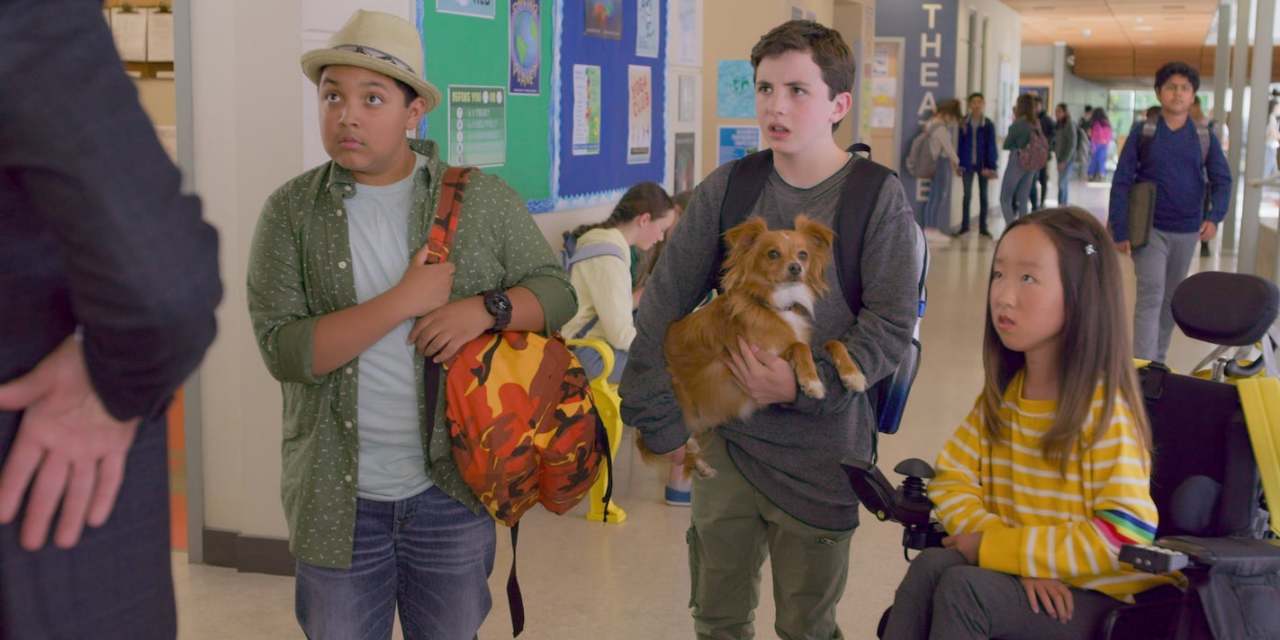 The Healing Power Dude is a good step in the direction towards representation aimed at children audiences. Television shows such as this one, when done correctly, have the amazing ability to generate and open discussions about topics children and adults alike may have difficulty bringing up. Even with a few hiccups in this show's choices in storytelling, the message of communication, compassion, and learning to step out of your comfort are never lost; you keep rooting for Noah as he breaks through his own boundaries, you keep wanting more from Amara and Simon as they support Noah while navigating their own paths, and as an added bonus…the dog is super cute too.
RATING: 7/10